Take a look at the 2020 competition
Immediately associated with notions of quality, safety and proximity, the French origin of a product reassures consumers. In the collective imagination and particularly in certain foreign countries, France is synonymous with tradition, luxury and know-how.The participants designed glass packaging that would enable a French producer to communicate to the consumer the origin of its product and the passion that gave birth to it.
Whether a still wine, a sparkling wine or a spirit, the content you choose will need unique packaging to champion the land, whether in France or abroad – on supermarket shelves where competition is fierce!Your project will illustrate this "made in France" in an innovative way, and will seduce by its aesthetics, its references or the features it will include.
Depending on the category you select from the 3 offered (Still Wines – Sparkling Wines / Champagne – Spirits), the challenges of positioning French products with regard to the consumer and in relation to the competitive environment will be different, and your project will take this into account.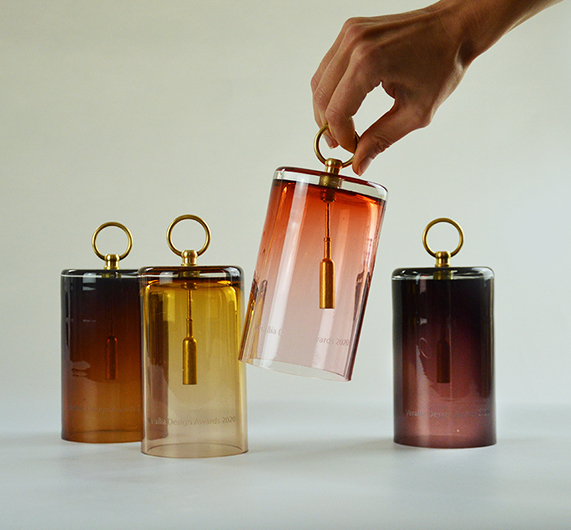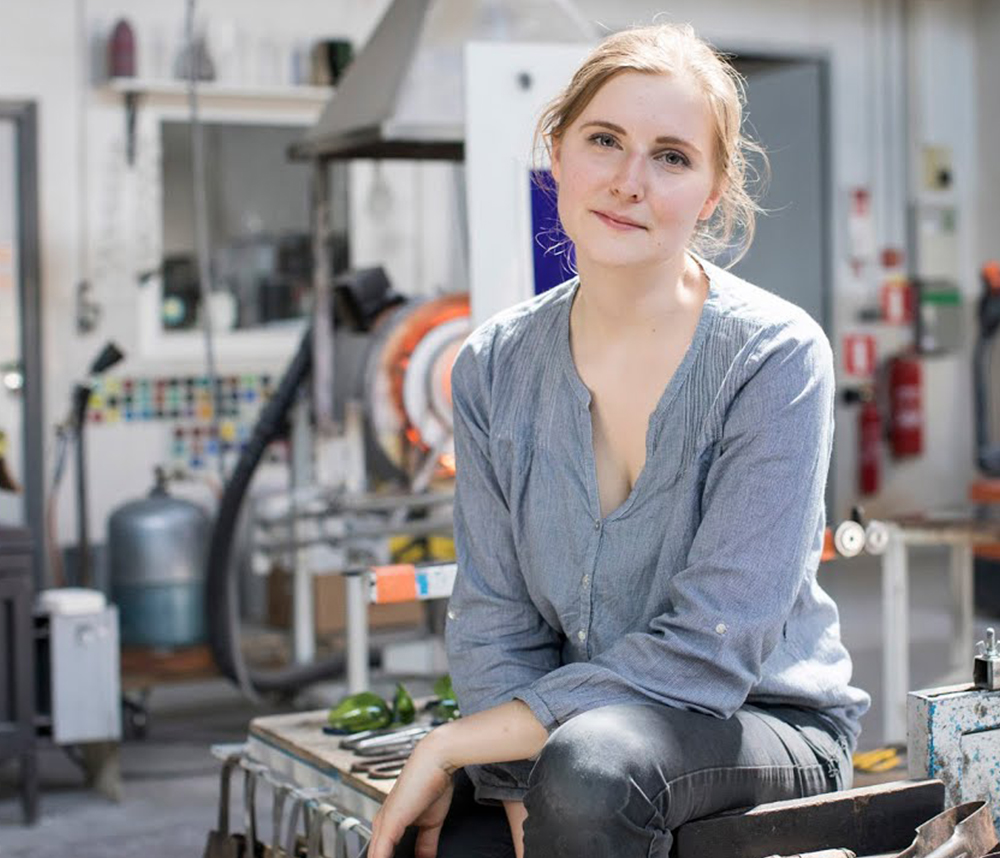 Eve GEORGE
Design & glassblowing
After graduating from the Ecole Boulle and the ENSCI Les Ateliers in Paris, Eve George specialised in the field of glass creation, becoming a European glassblower.
In 2012 she founded Atelier George with Laurent George.
Her world gives pride of place to lighting, then tableware, interior accessories and glass tiles.